FOR DEMO WHATSAPP US ON +2348061676089
SEND US A MESSAGE ON FACEBOOK FOR MORE INFO and DEMO
https://facebook.com/websaro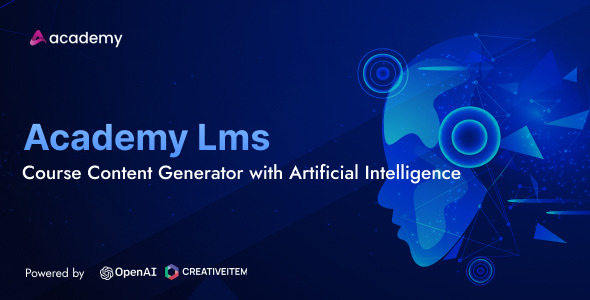 Introducing the Academy Lms Course Content AI Generator Addon – a revolutionary AI-powered tool that allows you to generate high-quality course content within minutes! Whether you're a course creator or an educational institution, this addon is the perfect solution to help you create engaging and informative courses for your learners.
The Academy Lms Course Content AI Generator Addon is easy to use and makes creating course content a breeze. Simply select your topic and let the AI generator do the rest. With the power of artificial intelligence, you can create content that is informative, engaging and tailored to your learners' needs.
Features:
– AI-powered course content generator that creates informative and engaging content within minutes
– Easy-to-use interface that requires no technical knowledge or experience
– Customizable options to suit your learners' needs and preferences
– Unlimited access to the AI generator to create as much content as you need
– Comprehensive course content that covers a wide range of topics
– Saves you time and money by reducing the need for manual content creation
– Improves the quality of your courses and enhances the learning experience for your learners
If you want to create high-quality course content without spending too much time or money, the Academy Lms Course Content AI Generator Addon is the solution you've been looking for. Start using it today and take your courses to the next level!
[