FOR DEMO WHATSAPP US ON +2348061676089
SEND US A MESSAGE ON FACEBOOK FOR MORE INFO and DEMO
https://facebook.com/websaro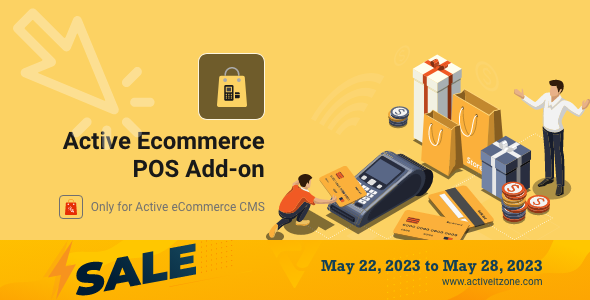 Active eCommerce POS Manager Add-on is an essential addition to any online store owner's toolkit. This add-on allows you to transform your online store into a full-fledged Point of Sale (POS) system, making it easy for you to manage your sales, inventory, and employee records.
The intuitive interface of Active eCommerce POS Manager Add-on is designed to help you quickly and easily manage all aspects of your online store's POS system. With features like real-time inventory tracking, customer management, and employee management, you can improve the efficiency and growth of your business.
Here are some key features of Active eCommerce POS Manager Add-on:
1. Sales Management: With this add-on, you can seamlessly process orders, exchanges, and refunds from a single platform. You can also track your sales and monitor your store's performance through detailed reports.
2. Inventory Management: Active eCommerce POS Manager Add-on tracks your inventory in real-time, so you always know your stock levels and can manage your stock with ease. This feature also makes reordering inventory a breeze.
3. Customer Management: You can create customer profiles, manage their orders, and offer them discounts or promotions. This feature helps you build customer loyalty and improves your customer service.
4. Employee Management: Active eCommerce POS Manager Add-on allows you to manage your employees, including their schedules, roles, and permissions. You can also track their attendance and performance.
5. Customization: This add-on is highly customizable, giving you the freedom to tailor it to your specific needs. You can add custom fields, branding, and other features to make it uniquely yours.
Overall, Active eCommerce POS Manager Add-on is a powerful tool for online store owners that streamlines their sales, inventory, and employee management. With its user-friendly interface, robust features, and customizability, this add-on is a must-have for businesses looking to improve their performance and growth.
[