FOR DEMO WHATSAPP US ON +2348061676089
SEND US A MESSAGE ON FACEBOOK FOR MORE INFO and DEMO
https://facebook.com/websaro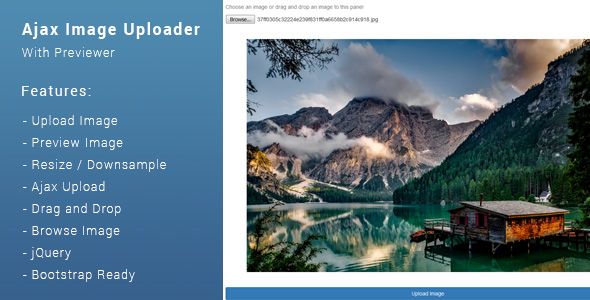 Ajax Image Upload With Preview is a user-friendly and responsive file uploader that allows users to upload images to websites with preview options. This feature-packed plugin has the latest technology and offers unparalleled performance and efficiency when it comes to adding image uploads to your website. It offers a range of customizable features to give you a unique upload experience to meet your website's needs. Here are some of the main features of our plugin:
– Easy to Use: Ajax Image Upload With Preview plugin is designed with a user-friendly interface that makes it easy for anyone to use. Upload images with a single click and preview them before you publish them on your website.
– Responsive Layout: This plugin is designed with a fully responsive layout, which makes it accessible on all devices, including desktops, mobiles, and tablets.
– Image Preview Options: Preview your uploaded images before publishing them on your website. The plugin allows you to view the images in a lightbox, thumbnail or gallery format.
– Customizable Design: The plugin comes with a range of customization options, including the ability to change colors, borders, and the progress bar style to match the design of your website.
– Drag and Drop Upload Feature: With the drag and drop upload feature, users can easily upload images from their desktop to the website.
– Multiple Image Upload: The plugin allows multiple images to be uploaded at once, saving time and improving efficiency when uploading images to your website.
– File Type and Size Restriction: The plugin allows site owners to set limits on the types of files and sizes of images that can be uploaded. This ensures that your website remains optimized and avoids server overloading issues.
In summary, Ajax Image Upload With Preview offers a wide range of features and customization options that are designed to meet the needs of website owners. Whether you're looking to create a photo-sharing website or add photo uploads to your site, this plugin provides a hassle-free and efficient solution. Download and start using this plugin today to enhance the image upload experience on your website.
[