FOR DEMO WHATSAPP US ON +2348061676089
SEND US A MESSAGE ON FACEBOOK FOR MORE INFO and DEMO
https://facebook.com/websaro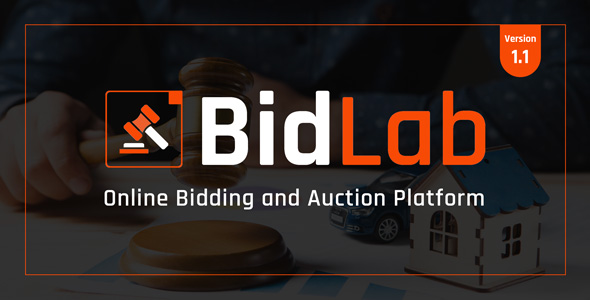 BidLab is a comprehensive online bidding and auction platform that offers users an easy and intuitive way to engage in bidding and auction activities. Built with robust features and functionalities, BidLab is the perfect solution for businesses and organizations looking to create a bidding marketplace for their products and services.
With BidLab, buyers and sellers can come together in one platform and engage in competitive bidding activities, making it easier for buyers to find the best deals and for sellers to find suitable buyers. Here are some of the features that make BidLab stand out:
1. User-friendly Interface: BidLab has a sleek and intuitive interface that makes it easy for buyers and sellers to navigate the platform. The platform is easy to use, and users can quickly find what they need.
2. Real-time Bidding: With BidLab, users can engage in real-time bidding activities, allowing them to see the latest bids and react quickly. Users can also set up automatic bids to bid for them if they're not available to actively bid.
3. Various Bid Types: The platform supports various bidding types, including live bidding, sealed bids, and proxy bids.
4. Multiple Payment Gateways: BidLab supports multiple payment gateways, making transactions easy and secure for both buyers and sellers.
5. Customized Commission Rates: The platform allows administrators to set and customize commission rates for each auction, making it easy to track earnings and manage finances.
6. SMS and Email Notifications: BidLab sends SMS and email notifications to users when there are new bids, auction updates, or payment confirmations.
7. Robust Admin Features: The platform comes with robust admin features, allowing administrators to manage auctions, users, payments, and other platform operations easily.
BidLab is packed with features that make online bidding and auction activities easy, intuitive, and seamless for both buyers and sellers. It's the ultimate platform for creating a vibrant bidding marketplace.
[