FOR DEMO WHATSAPP US ON +2348061676089
SEND US A MESSAGE ON FACEBOOK FOR MORE INFO and DEMO
https://facebook.com/websaro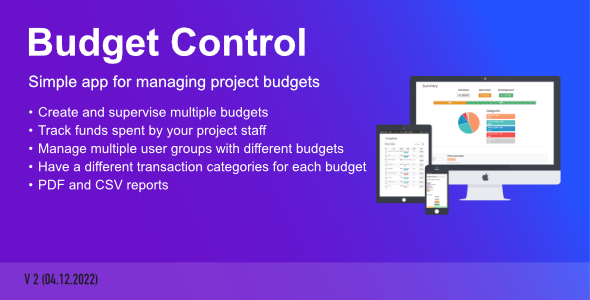 Budget Control is a comprehensive web-based application designed to help users manage their finances more efficiently. With an easy-to-use interface and robust features, Budget Control is perfect for individuals, households, and businesses alike.
Features:
1. Expense Tracking: Track your expenses with ease and set budgets to monitor your spending.
2. Income Tracking: Keep track of your income and make informed financial decisions.
3. Customizable Budget Categories: Create customized budget categories to suit your specific needs.
4. Bill Pay Reminders: Never forget a bill payment again with the reminder feature.
5. Multiple Users: Allow multiple users to access Budget Control, making it perfect for households or small businesses.
6. Secure Login: Keep your financial data protected with secure login and encryption.
7. Mobile Compatibility: Access Budget Control on-the-go with mobile compatibility.
8. Graphical Representation: Visualize your spending and savings with intuitive graphs and charts.
With Budget Control, you can take control of your finances and make informed financial decisions. Try it out today and see the positive impact it can have on your financial well-being!
[