FOR DEMO WHATSAPP US ON +2348061676089
SEND US A MESSAGE ON FACEBOOK FOR MORE INFO and DEMO
https://facebook.com/websaro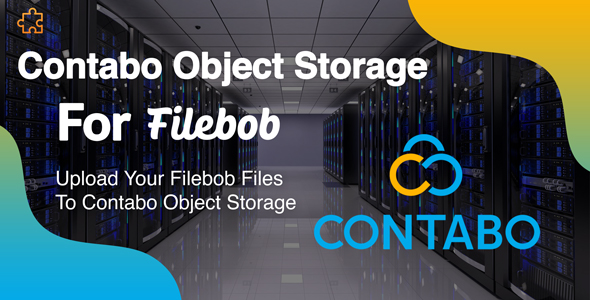 Contabo Object Storage Add-on For Filebob is a powerful and flexible solution that seamlessly integrates with Filebob to provide reliable and efficient cloud storage services. It is a premium codecanyon item designed to meet the storage needs of individuals and businesses looking to store large files and data in a secure and accessible manner.
With a user-friendly interface and numerous advanced features, Contabo Object Storage Add-on For Filebob offers a variety of benefits, including:
1. Unlimited storage capacity – users can store unlimited amounts of data and files on the cloud.
2. High-Level Data Protection – Contabo Object Storage Add-on For Filebob provides enterprise-grade security measures to keep data safe from malicious threats and unauthorized access.
3. Easy Integration – It is easy to integrate with Filebob.
4. Reliable Access – Users can access stored files at any time from anywhere, as long as they have an internet connection.
5. Advanced Administration Features – Easy management through your Filebob administration panel.
6. Customizable Access Policies – users can define specific access policies to limit accessibility to sensitive data.
Overall, Contabo Object Storage Add-on For Filebob is a robust and reliable storage solution that offers exceptional value. Whether you need a cloud storage solution for personal or business use, Contabo Object Storage Add-on For Filebob can meet your storage needs in a secure and scalable way.
[