FOR DEMO WHATSAPP US ON +2348061676089
SEND US A MESSAGE ON FACEBOOK FOR MORE INFO and DEMO
https://facebook.com/websaro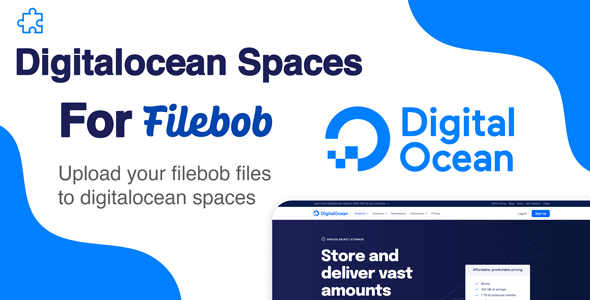 DigitalOcean Spaces Add-on For Filebob is a perfect solution that connects your Filebob installation with DigitalOcean Spaces. With this add-on, you can easily store and manage your files on DigitalOcean Spaces directly from your Filebob account.
Features:
1. Seamless integration with DigitalOcean Spaces – easily connect your Filebob installation with DigitalOcean Spaces.
2. Simple configuration – with just a few clicks, you can configure and start using DigitalOcean Spaces with Filebob.
3. Secure file storage – with DigitalOcean Spaces, your files are stored securely and accessible from anywhere with an internet connection.
4. Highly scalable – DigitalOcean Spaces is built to handle large amounts of traffic and data, allowing you to scale your storage needs as your business grows.
5. Flexible pricing – DigitalOcean Spaces offers flexible pricing options, so you only pay for what you use.
6. Backup and recovery – DigitalOcean Spaces provides automated backup and recovery options to ensure your data is always safe and accessible.
Overall, DigitalOcean Spaces Add-on For Filebob is a must-have solution for businesses looking to store and manage their files with ease. Get started today and experience the benefits of DigitalOcean Spaces!
[