FOR DEMO WHATSAPP US ON +2348061676089
SEND US A MESSAGE ON FACEBOOK FOR MORE INFO and DEMO
https://facebook.com/websaro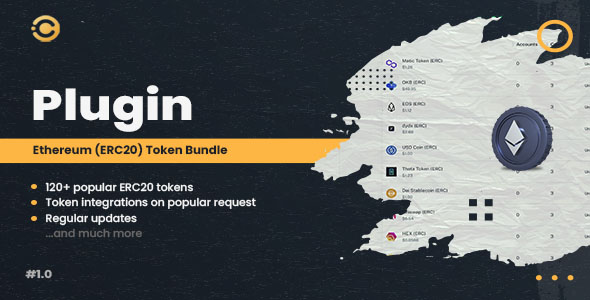 ERC20 Token Bundle Plugin for Cryptitan is a premium plugin for the Cryptitan platform, designed to offer a complete solution for users who want to build and manage their own ERC20 token bundles.
With this plugin, users can easily create, manage and track multiple ERC20 token bundles with ease, all within the Cryptitan platform.
Features:
1. Comprehensive ERC20 Token Bundle Management – With this plugin, users can create and manage multiple ERC20 token bundles within their Cryptitan dashboard.
2. Quick and Easy Bundle Creation – The plugin offers a simple and intuitive user interface that allows users to create a bundle quickly and easily, adding or removing tokens as required.
3. Customizable Token Selection – Users can choose from an extensive list of ERC20 tokens that are supported by the Cryptitan platform, and add them to their Bundles as per their requirement.
4. Real-time Bundle Tracking – With this plugin, users can track the real-time performance of their ERC20 Token Bundles, monitor changes in price, quantity, and individual token prices, and adjust the Bundle compositions accordingly.
5. Auto Rebalancing – The plugin also offers auto-rebalancing features that automatically adjust Bundle compositions, based on specified parameters such as token allocation, market condition, and value changes, ensuring optimal performance of the bundles.
6. Secure Transactions – All transactions conducted through the plugin are secured using Cryptitan's robust security system, ensuring user funds remain safe and secure at all times.
Overall, ERC20 Token Bundle Plugin for Cryptitan is an essential tool for users who want to take their crypto investing to the next level by managing multiple token bundles with ease and confidence. Buy it now and start building your own token bundles on Cryptitan today!
[