FOR DEMO WHATSAPP US ON +2348061676089
SEND US A MESSAGE ON FACEBOOK FOR MORE INFO and DEMO
https://facebook.com/websaro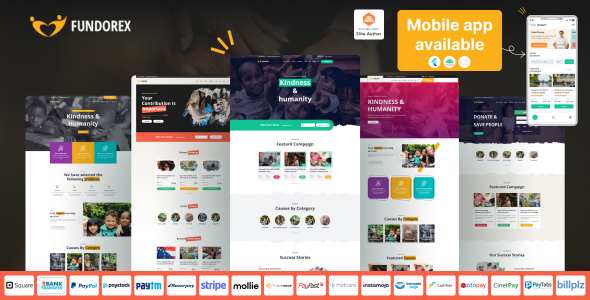 Are you looking for a powerful and comprehensive crowdfunding and donation platform? Look no further than Fundorex!
Fundorex is a top-of-the-line crowdfunding platform that allows users to raise funds for a variety of projects and causes. Whether you're raising money for a personal project or for a charity, Fundorex makes it easy to get started and reach your fundraising goals.
With a user-friendly interface and powerful features, Fundorex is the perfect choice for anyone looking to create a successful crowdfunding campaign. Here is a list of some of the key features you can expect:
1. Multiple campaign types – Choose from different types of campaigns, including donation-based, reward-based, and equity-based crowdfunding.
2. Advanced crowdfunding tools – Use our advanced tools, such as social media integration, to maximize your exposure and drive donations.
3. Secure payment integration – We offer support for secure payment processing, including credit cards, PayPal, and more.
4. Comprehensive dashboard – Monitor your campaign progress with an easy-to-use dashboard that tracks donations, visitors, and other key metrics.
5. Automated email notifications – Keep your donors informed with automated email notifications for updates and campaign milestones.
6. Multilingual support – Reach a global audience with multilingual support for your campaign pages.
7. Flexible customization options – Customize your campaign page with a variety of design options, including custom logos, images, and videos.
8. Robust reporting tools – Analyze your campaign data with our detailed reporting tools, including custom metrics and graphical representations.
9. Dedicated support team – Our dedicated support team is available to help you with any questions or issues that may arise during your campaign.
Overall, Fundorex is an all-in-one crowdfunding and donation platform that offers advanced features and a user-friendly interface to help you raise funds for your project or cause. Start your campaign today and see the results for yourself!
[