FOR DEMO WHATSAPP US ON +2348061676089
SEND US A MESSAGE ON FACEBOOK FOR MORE INFO and DEMO
https://facebook.com/websaro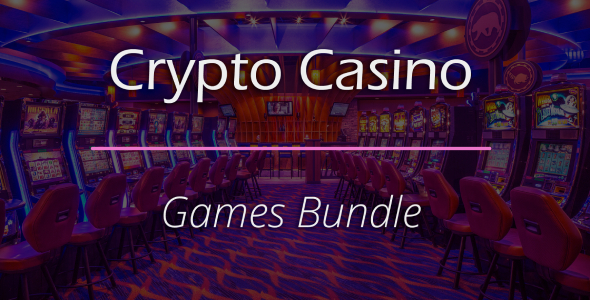 This Games Bundle for Crypto Casino Platform is a perfect solution for anyone looking to build an engaging and exciting online gaming platform for their users. This bundle comes packed with a variety of popular and high-quality games that are sure to keep players entertained and coming back for more. With the ability to customize and configure each game to your specific needs, this Games Bundle is an excellent investment for any crypto casino platform.
Features:
1. Bitcoin Dice Game – A popular and simple to understand game that allows users to place bets on the outcome of a roll of a die.
2. Slot Machine – An exciting and classic game that allows users to spin the reels and win big prizes.
3. Plinko – A fun and high-energy game that involves dropping a ball onto a pegboard and watching it bounce its way to the bottom.
4. Roulette – A timeless classic that offers players the chance to win big payouts for correctly guessing the placement of a ball on a spinning wheel.
5. Blackjack – A simple yet challenging card game that is a favorite of many online casino players.
6. Video Poker – A popular and favorite game of many who enjoy playing poker games.
7. Wheel of Fortune – A thrilling and highly engaging game that offers players the chance to win big prizes by spinning a wheel.
With so many exciting and popular games offered in this Games Bundle, your crypto casino platform is sure to attract new users and keep existing ones engaged. Don't miss out on this fantastic opportunity to elevate your online gaming platform to the next level!
[