FOR DEMO WHATSAPP US ON +2348061676089
SEND US A MESSAGE ON FACEBOOK FOR MORE INFO and DEMO
https://facebook.com/websaro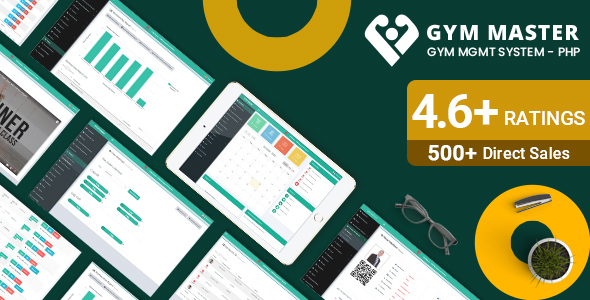 Gym Master – Gym Management System is a comprehensive software solution for managing your gym center effectively. This powerful tool helps streamline your administration process while simplifying membership management, scheduling, payment tracking, and staff management.
With Gym Master, you can easily organize your classes, allocate trainers, and record attendance. The software's user-friendly dashboard gives you a quick and clear overview of your gym's activities, such as membership details, attendance logs, payments, and class schedules.
The system is designed with flexibility in mind, allowing you to customize membership plans, schedule different classes, and set payment methods. You can even automate membership renewal notifications and payment reminders, reducing the need for manual follow-ups.
Notably, Gym Master features an intuitive scheduling system that allows you to create and tailor your class timetable to maximize gym use. The platform allows you to add classes and allocate trainers, edit time slots, and set class capacities according to your preferences. Moreover, the user-friendly booking system allows members to view the class schedule, book classes, and receive booking confirmations automatically.
Gym Master is an all-in-one solution for gym owners and managers. It provides the following features to help you manage your gym effectively:
1. Membership management
2. Class scheduling
3. Trainer allocation
4. Payment management
5. Attendance tracking
6. Staff management
7. Customizable membership plans
8. Automated renewal notifications
9. User-friendly booking system
10. Reporting and analytics
11. Multi-language support
12. Mobile-responsive interface
In summary, Gym Master – Gym Management System is a comprehensive software solution for gym management. It makes your administration process simpler, saves time and effort, increases member engagement, and improves profitability.
[