FOR DEMO WHATSAPP US ON +2348061676089
SEND US A MESSAGE ON FACEBOOK FOR MORE INFO and DEMO
https://facebook.com/websaro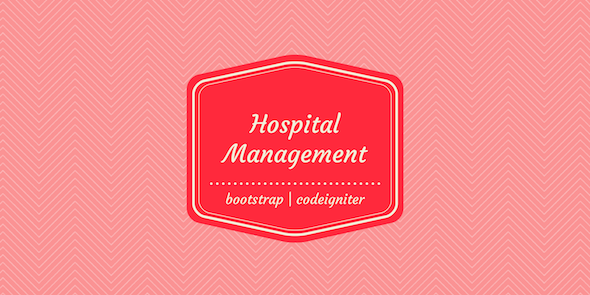 The Hospital Management System is a comprehensive solution designed for hospitals or medical centers looking to automate their operations and streamline workflows. This web-based application provides an intuitive interface and efficient tools for managing various aspects of a hospital, including patient management, appointment scheduling, and billing.
Features:
1. Patient Management: Easily manage patient records, medical history, and appointments. View and update patient details, including demographic information, medical conditions, and medication prescribed.
2. Insurance Management: Manage patient insurance policies and claims, track insurance eligibility, and generate claims reports.
3. Appointment Scheduling: Create and manage appointments for patients, doctors, and other staff members. Schedule appointments on specific dates and times and get reminders for upcoming appointments.
4. Electronic Medical Records (EMR): Digitize patient records and create electronic medical records. Access patient records from anywhere you are, anytime, via the internet.
5. Billing and Payments: Generate bills, invoice patients, and collect payments. Calculate billing information automatically based on treatment and medical expenses.
6. Pharmacy Management: Manage pharmacy stocks, inventory, and sales. Get alerts for stock levels and refill orders automatically.
7. Laboratory Management: Manage lab tests, test results, and reports. View and analyze lab reports from anywhere.
The Hospital Management System is designed to help hospitals and medical centers save time, increase efficiency, and improve patient care. It offers a comprehensive solution that is easy to use, clutter-free, and highly customizable. Get your hospital online now and enjoy hassle-free management with the Hospital Management System.
[