FOR DEMO WHATSAPP US ON +2348061676089
SEND US A MESSAGE ON FACEBOOK FOR MORE INFO and DEMO
https://facebook.com/websaro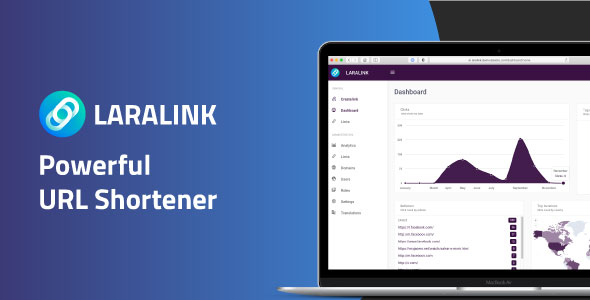 Introducing Laralink – the most powerful and feature-packed URL shortener script available on the market. With Laralink, you can easily create and manage your own URL shortening service, giving you complete control over your links and their analytics.
Here are just some of the powerful features included in Laralink:
1. User Registration System – Allow unlimited users to register on your platform and manage their URL links.
2. Custom Domain – You can easily use your own custom domain for your URL shortener site.
3. Link Analytics – Get detailed analytics of your links, such as click counts, location, and referrers.
4. QR code – Generate QR code that can be attached to merchandise or marketing materials.
5. Google reCAPTCHA – Protect your website from spam and abuse by using Google reCAPTCHA.
6. Multi-language Support – Laralink is multilingual ready, and allows you to instantly switch between languages.
7. Responsive design – The site is fully mobile responsive, allowing your users to access and manage their links on the go.
8. Advertisements – Generate revenue by displaying advertisements on your site.
9. Ready for Monetization – Make money by charging users for the use of premium features.
10. Admin Panel – Control everything in one place with the powerful and intuitive admin panel.
With Laralink, you can create your own powerful and unique URL shortening service with ease. Get started today with the most comprehensive and feature-rich URL shortener script on the market.
[