FOR DEMO WHATSAPP US ON +2348061676089
SEND US A MESSAGE ON FACEBOOK FOR MORE INFO and DEMO
https://facebook.com/websaro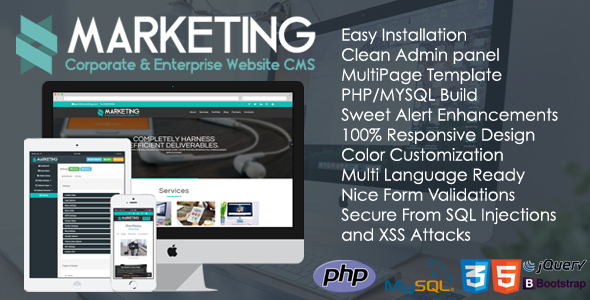 Marketing – Corporate & Enterprise Website CMS is a powerful and feature-rich content management system designed specifically for corporate and enterprise websites. Packed with a wide range of marketing-focused features, this CMS offers an intuitive and user-friendly interface that makes it easy for businesses to create, manage, and publish high-quality content.
With Marketing – Corporate & Enterprise Website CMS, you can easily customize the look and feel of your website to reflect your brand identity. It comes with a range of beautiful templates to choose from, and you can also create your own custom layouts from scratch. The CMS is fully responsive, ensuring that your website looks great on any device.
Here are some of the other key features of Marketing – Corporate & Enterprise Website CMS:
1. Advanced analytics: The CMS comes with built-in analytics tools that let you track the performance of your website. You can see how many visitors you're getting, which pages are most popular, and so on.
2. SEO optimization: The CMS is designed to be SEO-friendly, with features like customizable URLs, meta tags, and sitemaps to help improve your search engine rankings.
3. Social media integration: You can easily integrate your social media profiles into your website, with options to display social media feeds, share buttons, and more.
4. Lead generation tools: The CMS includes a range of tools to help you generate leads and capture customer information, including customizable forms, pop-ups, and landing pages.
5. E-commerce integration: If you're running an e-commerce store, the CMS integrates seamlessly with popular e-commerce platforms like WooCommerce and Shopify.
6. Multi-language support: The CMS supports multiple languages, allowing you to reach a global audience.
7. User management: You can manage user roles and permissions, create custom user groups, and set up workflows to streamline your content creation process.
Whether you're a small business owner or a large enterprise, Marketing – Corporate & Enterprise Website CMS offers everything you need to create a powerful and effective online presence. Get started today and take your marketing strategy to the next level!
[