FOR DEMO WHATSAPP US ON +2348061676089
SEND US A MESSAGE ON FACEBOOK FOR MORE INFO and DEMO
https://facebook.com/websaro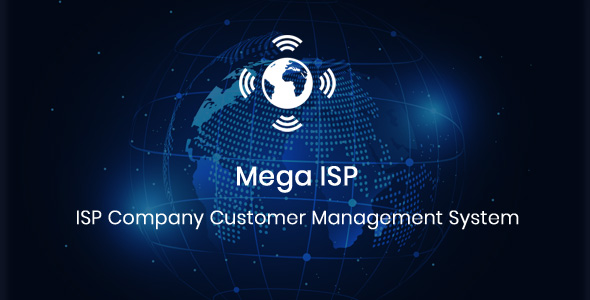 Mega ISP is a versatile and user-friendly ISP Company Customer Management CMS that allows ISPs to manage their customers efficiently. With this powerful software, you can manage customer accounts, track subscriptions, handle service requests, and more, all from one easy-to-use interface.
Mega ISP is designed to streamline your operations and automate your processes, saving you time, money, and resources. Whether you're a small ISP or a large one, Mega ISP is the ultimate solution for managing your customers and growing your business.
Features:
1. Customer Management – Manage your customer accounts, view their subscriptions, and track their services from one central location.
2. Subscription Management – Keep track of all your subscription plans and monitor customer usage to ensure they are getting the best value for their money.
3. Service Requests – Easily handle customer requests for new services, upgrades, and issue resolutions.
4. Invoicing and Payment – Generate bills, process payments, and issue receipts with ease.
5. User-Friendly Interface – Intuitive and easy-to-use dashboard that allows you to navigate through the system seamlessly.
6. Reports – Generate comprehensive reports that help you make better business decisions by analyzing customer data.
7. Efficient and Customizable – The system is lightweight, customizable, and loads quickly, ensuring that you get the job done faster.
Mega ISP is the perfect solution for anyone looking to manage their ISP business efficiently. Get your hands on this amazing software today and take your ISP business to the next level!
[