FOR DEMO WHATSAPP US ON +2348061676089
SEND US A MESSAGE ON FACEBOOK FOR MORE INFO and DEMO
https://facebook.com/websaro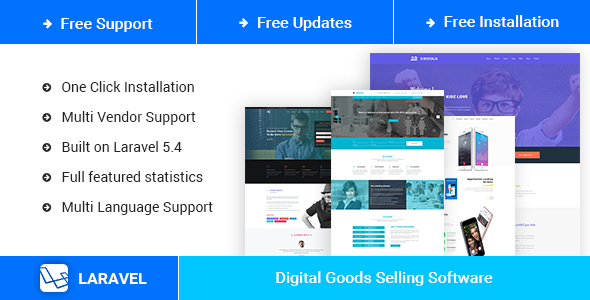 MenorahMarket is a powerful Multi Vendor Digital Goods marketplace script built on the latest PHP technology and Blockchain technology that allows you to start your own digital goods marketplace easily. It's packed with all the features you need including commission calculations, payment gateway integration, seller dashboard, and more.
The script supports various digital goods like eBooks, software, themes, templates, music, videos, and more. It also includes powerful admin tools to manage your marketplace efficiently. Here are just some of the many features MenorahMarket includes.
Features:
1. Multi Vendor Support: MenorahMarket supports multiple vendors, each with their own dashboard offering control over their inventory, orders, and settings.
2. Commission System: MenorahMarket has a built-in commission system to collect commissions on the items sold through your marketplace.
3. Product Types: The script supports various digital goods like eBooks, software, themes, templates, music, videos, and more.
4. Advanced Search: Users and visitors can easily find products with the advanced search feature.
5. Reviews and Ratings: The system allows customers to rate and review products to help other potential buyers make informed decisions.
6. Payment Gateways: MenorahMarket is integrated with popular payment gateways like PayPal, Stripe, and CoinPayments.
7. Responsive Design: The marketplace script features a fully responsive design to provide a seamless experience across any device.
8. Multiple Languages: The script offers support for multiple languages, including English, French, Spanish and German, and many more.
9. Blockchain Powered: MenorahMarket is powered by the blockchain technology to ensure a secure and transparent platform.
10. SEO Optimized: The marketplace is optimized for search engines, making it easy for businesses to get discovered.
11. Social Sharing: The script comes with built-in social media sharing tools to share products with different social networks.
Overall, MenorahMarket is a powerful digital good marketplace script that can help you launch and manage your own marketplace with ease. With its various features and ease of use, it's an excellent option for entrepreneurs, business owners, and digital creators looking to sell their goods online.
[