FOR DEMO WHATSAPP US ON +2348061676089
SEND US A MESSAGE ON FACEBOOK FOR MORE INFO and DEMO
https://facebook.com/websaro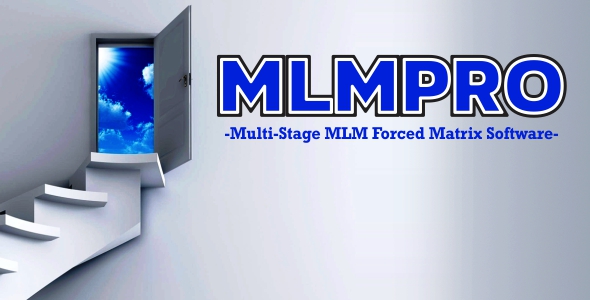 Introducing MLMPro – the ultimate Multi-Stage Forced Matrix MLM Script that comes packed with all the features you need to make your MLM business a success. Whether you want to build a downline, manage commissions, or generate leads, MLMPro has everything you need to propel your business forward.
MLMPro is a powerful, yet easy to use script that enables you to create a multi-level marketing network that can help you grow your business and increase sales. With the ability to manage multiple positions at different levels, you can create a tree-like structure that enables you to grow your downline.
Here are some of the incredible features you'll get with MLMPro:
1. Multi-Stage Forced Matrix – Create a powerful network that is capable of driving growth and revenue with a multi-stage forced matrix.
2. Easy Management – With a clean and easy-to-use interface, you can manage all aspects of your network with ease and simplicity.
3. Commission Management – Manage the commission rates for different positions, and keep track of the commission earned by each member.
4. Sponsorship Bonuses – Use the sponsorship bonuses to incentivize your members to recruit others to join your network.
5. Generate Leads – Use the lead generation tools to identify potential customers and prospects, and bring them into your network.
6. Customization – Customize your MLM network to match your branding and marketing needs.
7. Fast and Secure – MLMPro is fast and secure, and comes with advanced security features to protect your network from hacking and other threats.
8. Integration – MLMPro is fully customizable and allows for integration with other software tools, such as payment gateways and email marketing services.
Don't wait any longer – grow your MLM business and take it to the next level with MLMPro today!
[