FOR DEMO WHATSAPP US ON +2348061676089
SEND US A MESSAGE ON FACEBOOK FOR MORE INFO and DEMO
https://facebook.com/websaro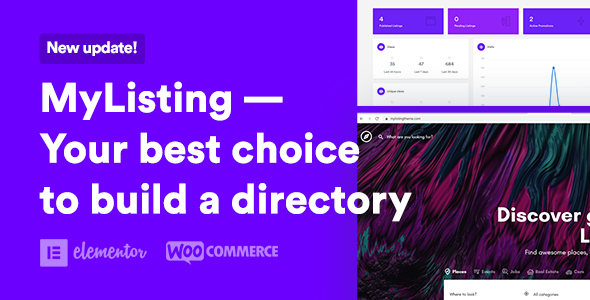 MyListing is a powerful and feature-rich WordPress theme specifically designed for creating highly functional directory and listing websites. Whether you want to create an online business directory, real estate portal, hotel listings, restaurant guide, or any other listing website, MyListing is the perfect choice for you.
With a clean and modern design, great attention to detail, and advanced customization options, MyListing has everything you need to create a fully functional and user-friendly listing website that your users will love. The theme is fully responsive and mobile-friendly, ensuring that your website looks great on all devices and browsers.
Here are some of the key features of MyListing:
– Advanced search and filtering: MyListing makes it easy for your users to find exactly what they are looking for with advanced search and filtering options. Users can search by keyword, location, category, and many other criteria to narrow down their listings.
– Frontend submission and listing management: MyListing allows users to submit their own listings directly from the frontend of your website. Users can manage their listings, edit their details, and add images and other media.
– Custom fields and custom post types: MyListing comes with advanced custom fields and custom post types, making it easy to create and manage different types of listings. You can add fields for prices, amenities, ratings, and anything else you need.
– Reviews and ratings: MyListing includes a built-in review and rating system, allowing users to leave feedback on listings and helping to build credibility and trust on your website.
– Multiple homepage variations: With multiple homepage layouts and customization options, MyListing provides great flexibility in creating a unique and personalized listing website.
– WooCommerce integration: MyListing is fully integrated with WooCommerce, allowing you to monetize your website by selling products or services directly from your listings.
Overall, MyListing is a powerful and flexible WordPress theme that is perfect for creating any type of directory or listing website. With its advanced features and customization options, you can easily create a user-friendly and engaging platform that will help you stand out from the crowd.
[