FOR DEMO WHATSAPP US ON +2348061676089
SEND US A MESSAGE ON FACEBOOK FOR MORE INFO and DEMO
https://facebook.com/websaro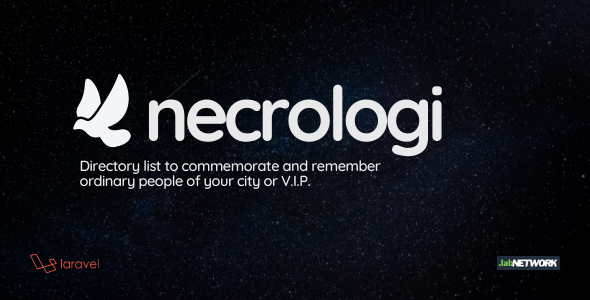 Necrologi is a comprehensive VIP and local obituary plugin that makes it easy for you to create and manage obituaries for your website. Whether you want to create obituaries for your VIP guests or for local residents, Necrologi has got you covered. With its robust features, you can create high-quality obituaries that are worthy of recognition.
Features:
1. Flexible publishing options – Necrologi offers flexible publishing options that allow you to choose how your obituaries are displayed on your website. You can choose to publish them on a dedicated obituary page or integrate them into your existing website.
2. Customizable layouts – Necrologi includes multiple customizable layouts that allow you to design your obituaries exactly the way you want them. You can choose from a range of templates, color schemes, and fonts to create a unique design that matches your brand and website.
3. Advanced search functionality – Necrologi features advanced search functionality that makes it easy for users to find specific obituaries. They can search by name, date of birth, date of death, location, and other parameters to quickly find the obituary they are looking for.
4. Social sharing – Necrologi includes social sharing buttons that allow your users to share a specific obituary on social media networks. This feature lets you reach a wider audience and promotes your website as a credible source of information.
5. VIP obituaries – With Necrologi, you can create VIP obituaries for your exclusive guests. You can add more details to their obituaries and customize the layout to reflect their status.
6. Geo-mapping – Necrologi includes geo-mapping functionality that enables you to add a location map to a particular obituary. This feature makes it easy for users to locate the funeral home and other important locations.
7. Responsive design – Necrologi is designed with a mobile-first approach, which means it is optimized for all devices. Your obituaries will look great on smartphones, tablets, and desktops.
Necrologi is the perfect obituary plugin for website owners who want to offer a comprehensive and professional obituary service. Download it today and start creating compelling obituaries for your users.
[