FOR DEMO WHATSAPP US ON +2348061676089
SEND US A MESSAGE ON FACEBOOK FOR MORE INFO and DEMO
https://facebook.com/websaro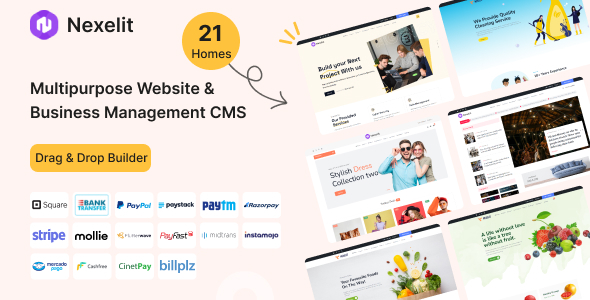 Nexelit is a versatile and powerful website CMS (Content Management System) and Business CMS, designed to cater to the needs of businesses of all sizes. With its user-friendly interface, intuitive features, and unparalleled customization options, Nexelit makes website management effortless and hassle-free.
Here are just a few of the many features that Nexelit offers:
1. Easy-to-Use Interface: Nexelit's drag-and-drop interface makes it easy for users of all skill levels to create, edit, and manage websites with ease.
2. Intuitive Page Builder: With Nexelit's intuitive page builder, you can create custom pages that perfectly match your brand's look and feel.
3. Multiple Business and Website Themes: Choose from a wide variety of pre-built themes for your business or website, or easily customize any theme to fit your specific needs.
4. Ecommerce Support: Integrated ecommerce features allow you to easily sell and manage products online.
5. Full Customization: With Nexelit's powerful customizability options, you can alter every aspect of your website to create an online presence that perfectly suits your needs.
6. Easy Blogging: Nexelit makes it easy to create and manage a blog, whether you're a professional blogger or just starting out.
7. User Management: Manage all your users' accounts with ease and assign appropriate access rights, ensuring the right people have access to your sensitive information.
8. Marketing Automation: Use in-built marketing automation feature to turn one time visitors into customer by engaging them on your site, automatically.
With Nexelit, you have everything you need to create and manage a powerful online presence for your business. Whether you're a small business just starting out or a large enterprise, Nexelit makes it easy to create the website that you've always wanted.
[