FOR DEMO WHATSAPP US ON +2348061676089
SEND US A MESSAGE ON FACEBOOK FOR MORE INFO and DEMO
https://facebook.com/websaro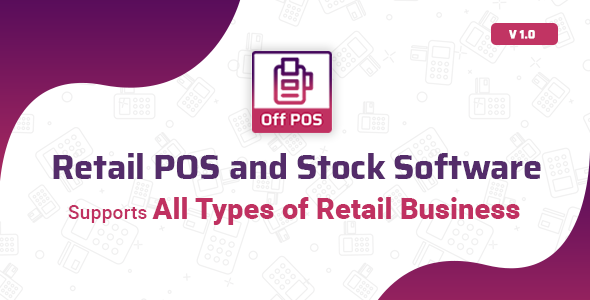 Off POS – Retail POS and Stock Software is a powerful and efficient point of sale system designed to help manage your retail business with ease. It offers a comprehensive set of features that allows you to track your inventory, manage your sales, and keep your customers happy.
Here are some of the key features of Off POS – Retail POS and Stock Software:
1. Inventory Management:
Off POS allows you to keep track of your stock levels, set reorder points, and receive notifications when inventory runs low. You can also add products, categories, suppliers, and brands.
2. Sales Management:
Efficiently manage sales like never before with Off POS! You can generate invoices, returns, and refunds, take payments in multiple currencies, and track multiple payment options.
3. Customer Management:
You can manage your customer details with ease, including adding new customers, tracking their purchase history, and generating loyalty reports.
4. Reports and Analytics:
Off POS comes with a range of insightful reports, including sales, inventory, and profit reports, helping you to make informed business decisions.
5. Discounts and Promotions:
You can create and manage special promotions and discounts to increase your sales.
6. Barcode Scanning:
Off POS provides the ability to easily scan products, making the sales process faster and more efficient.
7. Multi-Store and Multi-User:
Off POS is designed to handle multiple stores and users, allowing you to manage all your business operations from one convenient location.
8. Easy Setup and Use:
The software is easy to set up with an intuitive interface and user-friendly design, making it easy to use for anyone.
Off POS – Retail POS and Stock software is the perfect solution for retail businesses looking to streamline their operations and achieve higher customer satisfaction. Try it today!
[