FOR DEMO WHATSAPP US ON +2348061676089
SEND US A MESSAGE ON FACEBOOK FOR MORE INFO and DEMO
https://facebook.com/websaro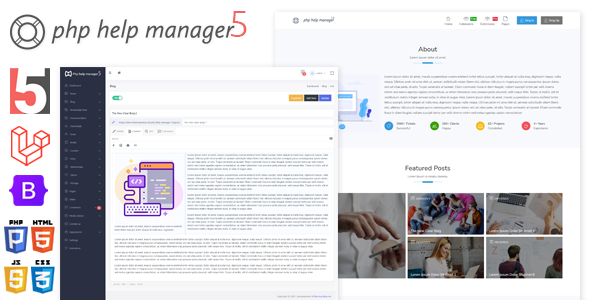 PHP Help Manager or PHM is a comprehensive yet straightforward PHP script that allows you to create a comprehension center for your PHP application. With PHM, you can have complete control over your PHP application documentation and help center customization. It is the perfect tool for developers, businesses, and organizations looking to enhance their customer support experience and improve their overall application documentation process.
The following are some of the features that make PHM stand out:
1. Easy Installation and Setup:
PHM requires no complex installations, and you can set it up in no time. All you have to do is upload the script's files to your server, and you are good to go.
2. User-Friendly Interface:
PHM has an intuitive and user-friendly interface that allows users to easily navigate and find the information they need without difficulties.
3. Categorization and Search:
PHM's categorization and search feature allows you to organize knowledge base articles based on topic categories, making it easier for users to find relevant information. The search feature allows users to search for specific keywords, making it convenient for them to find what they're looking for quickly.
4. Customization:
PHM's customization features make it easy for you to brand your knowledge base and help center with your organization's logo, name, and color scheme.
5. Security:
PHM is secure and protects the knowledge base from unauthorized access.
6. Multiple User Accounts:
PHM allows you to create and manage multiple user accounts with different permission levels, making it possible to delegate administration tasks to your team members.
7. Multilingual Support:
PHM supports multiple languages, enabling you to accommodate users who speak different languages.
Overall, PHM is an excellent tool for developers, businesses, and organizations looking for a simple yet effective way to enhance customer support and improve application documentation. So, if you are interested in maximizing your organization's potential, then PHM is the right tool for you!
[