FOR DEMO WHATSAPP US ON +2348061676089
SEND US A MESSAGE ON FACEBOOK FOR MORE INFO and DEMO
https://facebook.com/websaro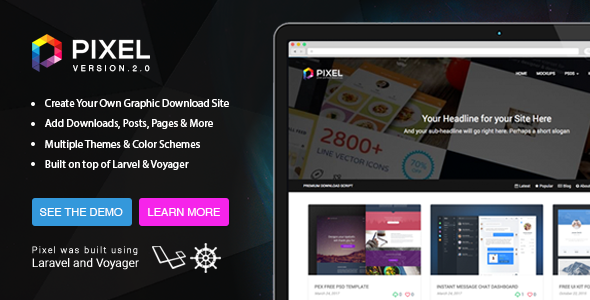 Pixel v2 is a premium download script that enables you to easily create a website to share and sell digital products such as e-books, music, videos, or software. This script is the perfect solution for anyone who wants to start a file hosting and sharing site that can generate income.
The Pixel v2 script is feature-rich and user-friendly, making it easy for you to manage, organize, and sell your digital products with ease. With its sleek design and powerful features, your users will enjoy a smooth and efficient download experience.
Here are the key features of Pixel v2:
User-friendly interface: Pixel v2 provides a user-friendly interface, which makes it easy for your users to navigate through your website and find the desired products.
Powerful search functionality: With the powerful search function, your users can quickly find the products they are looking for.
Secure payment gateways: The script is integrated with secure payment gateways like PayPal and Stripe, allowing your users to make payments easily and securely.
Product reviews and ratings: Your users can leave reviews and ratings for the products, which helps you improve the quality of your digital products.
Product search by category and filter: Your users can search for products by category or apply filters to narrow down their search results.
Download counters and analytics: Pixel v2 comes with download counters to help you track the number of downloads for each product and analytics features to give insights on user behavior trends.
Customizable homepage: The homepage can be easily customized to display the latest products, best sellers, and more.
File sharing features: You and your registered users can share files with each other directly on the website.
Responsive design: The script is optimized for mobile devices and is fully responsive, making it easy for users to download products from anywhere, at any time.
Easy installation: Pixel v2 script is easy to install, and no programming knowledge is required.
In conclusion, Pixel v2 is the perfect solution for anyone who wants to start an online business selling digital products. With its rich features and user-friendly interface, your business can grow rapidly and generate attractive income streams. Order now and start selling your digital products with ease.
[