FOR DEMO WHATSAPP US ON +2348061676089
SEND US A MESSAGE ON FACEBOOK FOR MORE INFO and DEMO
https://facebook.com/websaro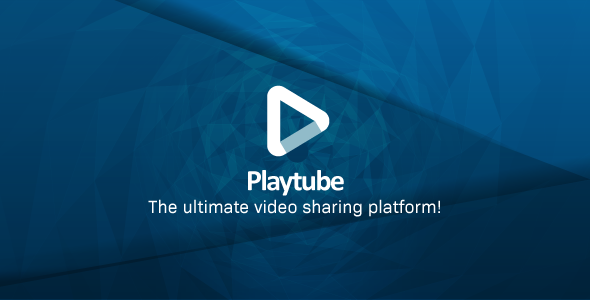 PlayTube is a powerful PHP video CMS and video sharing platform, designed to help you easily create your own video website with sophisticated features, including a sleek and intuitive user interface, and endless customization options. Here are some of the features of PlayTube that make it the ultimate video sharing platform:
– User-friendly interface: With a sleek and intuitive interface, users can easily navigate through the platform and find the content they are looking for.
– Mobile responsive design: PlayTube is fully responsive and works great on all types of devices, including mobiles, tables, and desktops.
– Wide range of media support: It can be used for a wide range of media sharing, including movies, TV series, reality shows, and more.
– Easy to customize: With clear and easy-to-edit templates, you can fully customize the layout and design of your site, including changing colors, fonts, and other graphics.
– User account management: PlayTube provides users with powerful account management capabilities, such as login, registration, and profile editing.
– Upload and share videos: With the ability to upload and share videos, users can easily share their own video content.
– Explore and discover: The built-in search and categorization system makes it easy for users to explore and discover new content on the platform.
– Social media integration: With integration to social media platforms, users can easily share their content with friends and family.
– Advertising management: PlayTube comes with powerful advertising management tools that will enable you to manage ads on your site easily.
– Integration with YouTube: Integrating PlayTube with YouTube allows you to easily bring content and monetization opportunities from the world's largest video sharing platform.
– Advanced stats and analytics: PlayTube provides you with access to advanced stats and analytics, making it easy for you to measure and analyze your site's performance.
– SEO optimization: The platform has been optimized for search engines, making it easy for users to find you on Google, Bing, and other search engines.
Overall, PlayTube is the ultimate PHP video CMS and video sharing platform that includes powerful features and tools that will help you create a unique and successful video sharing website.
[