FOR DEMO WHATSAPP US ON +2348061676089
SEND US A MESSAGE ON FACEBOOK FOR MORE INFO and DEMO
https://facebook.com/websaro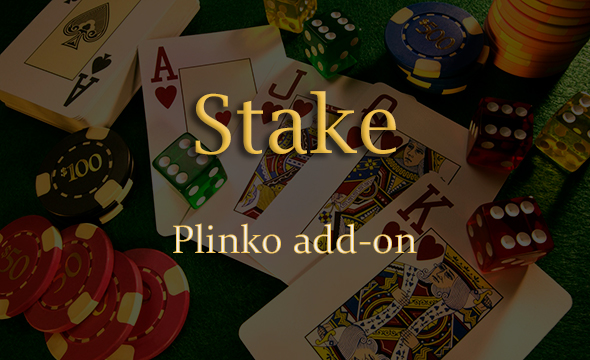 Introducing the Plinko Add-on for the popular Stake Casino Gaming Platform! This new and exciting addition to the platform allows users to play the classic game of Plinko and win big prizes in the process.
With this add-on, players can experience the thrill of dropping the Plinko disc and watching it bounce through the pegs until it lands in a winning slot. The game is easy to play and offers a fun and interactive experience for players of all skill levels.
Here are some of the key features that come with the Plinko Add-on:
– Easy integration: This Plinko Add-on can be easily integrated with the Stake Casino Gaming Platform, allowing players to access it right from their account dashboard.
– Customizable settings: The game settings can be fully customized to meet the needs of your casino. You can adjust the number of rows, the prizes, and the colors to match your branding and attract more players.
– Real-time animations: The game includes stunning real-time animations that make the action come alive on the screen. Players will be entertained by the bouncing ball and the sound effects that accompany it.
– Mobile compatibility: The Plinko Add-on is fully compatible with mobile devices, allowing players to enjoy the game on the go. This ensures that your casino is accessible to a wider audience.
– Fair gaming: The Plinko Add-on uses a certified random number generator to guarantee fair and impartial gameplay. This ensures that players have an equal chance of winning every time they play.
In short, the Plinko Add-on is a great way to add some variety to your casino gaming platform. It is fun, easy to play, and offers exciting prizes to keep players engaged. So why wait? Add the Plinko Add-on to your casino today and give your players something new to enjoy!
[