FOR DEMO WHATSAPP US ON +2348061676089
SEND US A MESSAGE ON FACEBOOK FOR MORE INFO and DEMO
https://facebook.com/websaro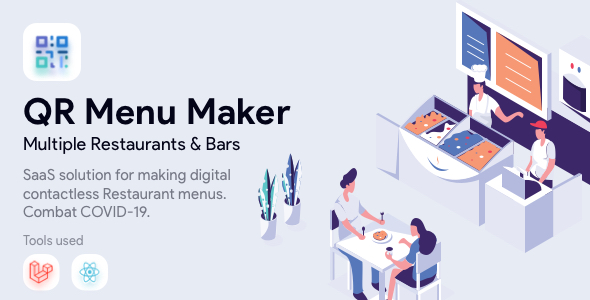 Introducing QR Menu Maker – SaaS: the ultimate solution for creating contactless QR restaurant menus with ease! Our platform is designed to make it simple for restaurant owners and managers to create, customize and publish their own QR Code menu in just a few minutes.
Say goodbye to traditional menus and hello to a safer, more intuitive dining experience for your customers. With this powerful tool, you can make your menu accessible to anyone with a smartphone by using QR codes. It's quick, easy, and secure! You can customize your menu as per the requirements and the brand of your restaurant with a simple drag-and-drop interface.
With QR Menu Maker – SaaS, you can save time and money while keeping your customers informed about your offerings. Additionally, it allows you to update your menu in real time with ease.
Features:
1. Easy-to-use drag-and-drop menu builder.
2. Customizable menu design, fonts and colors to match your restaurant brand.
3. Simple three-step process to create and publish your menu.
4. Unlimited menu items and categories.
5. QR code generator that can be downloaded in various formats, like PNG,Svg, PDF.
6. Menu updates in near-real time.
7. Accessible on all Google retina displays, devices, and web browsers.
8. User-friendly interface.
9. Analytics dashboard to track scans and traffic.
10. Secure payment gateway integration.
With QR Menu Maker, you will be able to streamline your restaurant's ordering process to provide your patrons with a contact-free experience that they won't forget. Try out QR Menu Maker today and discover how easy it is to create your digital QR code restaurant menu!
[