FOR DEMO WHATSAPP US ON +2348061676089
SEND US A MESSAGE ON FACEBOOK FOR MORE INFO and DEMO
https://facebook.com/websaro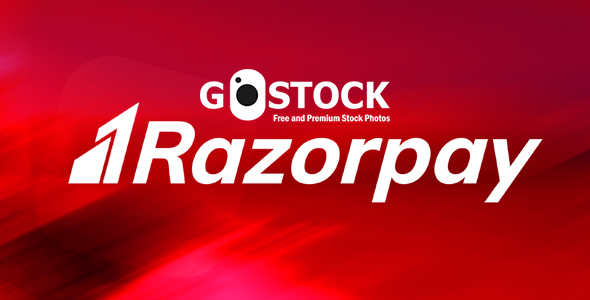 Razorpay Payment Gateway for GoStock is a powerful payment integration tool that simplifies the process of accepting online payments on your GoStock website. This easy-to-use gateway extends the functionality of GoStock, making it easier for sellers and buyers to make quick and secure transactions for goods and services.
List of Features:
– Easy integration with GoStock: The Razorpay Payment Gateway integrates with GoStock seamlessly, allowing you to accept payments from buyers with minimal effort.
– Secure transactions: Razorpay provides PCI DSS compliant payment processing which ensures that the transaction is secure and confidential.
– Multiple payment options: With Razorpay you can accept payments through multiple payment methods, such as credit/debit cards, net banking, UPI, wallets, and more.
– Real-time payment tracking: You can track your payments in real-time, ensuring that you have a clear picture of all the transactions and payment status.
– Fast and easy payouts: You can initiate quick payouts to your bank account from Razorpay's dashboard, making the whole process of invoicing and settlement hassle-free.
– Customizable payment experience: Razorpay's hosted payment pages can be easily customized to match the look and feel of your GoStock website, giving users a consistent and professional experience.
In conclusion, Razorpay Payment Gateway for GoStock is an indispensable tool for anyone looking to manage payments in a hassle-free and efficient manner. With its easy integration, secure payment processing, multiple payment options and customizable payment experience, this gateway ensures that you get paid quickly and conveniently. Try it today and experience the ease of payments with Razorpay!
[