FOR DEMO WHATSAPP US ON +2348061676089
SEND US A MESSAGE ON FACEBOOK FOR MORE INFO and DEMO
https://facebook.com/websaro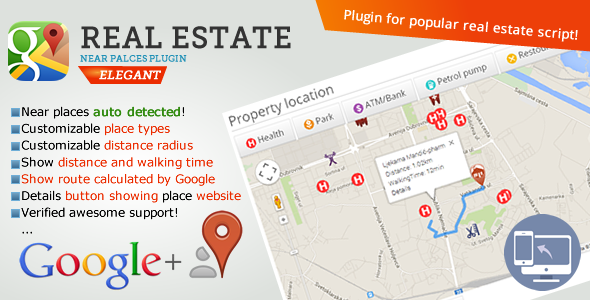 Real Estate Near Places is a powerful software solution designed for real estate agents and property developers who are looking for an efficient way to market their properties and generate leads quickly and easily.
With Real Estate Near Places, you can create location-based property listings that showcase your properties to potential buyers in the area. By leveraging the map-based interface, you can display your listings on a map and let users find them easily. This powerful feature provides a convenient way for buyers to see the properties in relation to nearby points-of-interest, such as schools, parks, shopping centers, and businesses.
Some of the key features of Real Estate Near Places include:
1. Location-based Listings: Create listings that are searchable by location using a map-based interface. Buyers can filter properties by proximity to their desired location, ensuring that they only see listings that meet their criteria.
2. Customizable Fields: Add custom fields to your listings to provide buyers with more detailed information about your properties. This can include details like property size, number of bedrooms and bathrooms, and amenities like a pool or garage.
3. Advanced Search: Offer advanced search options that allow buyers to filter listings based on a range of criteria, including price range, property type, and proximity to nearby points-of-interest.
4. User-friendly Interface: The software is designed to be easy and intuitive for both buyers and sellers. This ensures that users can navigate the listings effortlessly and quickly find the properties they are interested in.
5. Communication tools: Real estate agents can use the software to communicate with potential buyers and sellers directly from the platform. This feature allows for quick and easy communication between agents and clients.
Overall, Real Estate Near Places is an efficient and effective tool that helps real estate agents and property developers increase their visibility, generate leads, and ultimately close more deals. With its location-based search capabilities and user-friendly interface, it is perfect for anyone looking to build their real estate business.
[