FOR DEMO WHATSAPP US ON +2348061676089
SEND US A MESSAGE ON FACEBOOK FOR MORE INFO and DEMO
https://facebook.com/websaro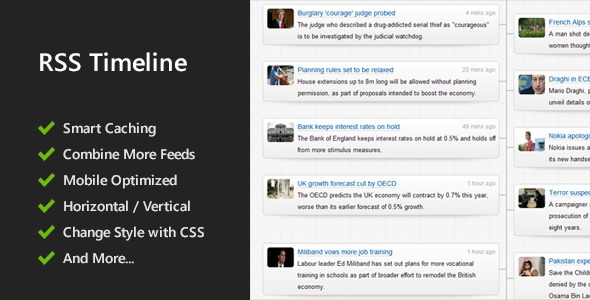 Responsive RSS Timeline is a powerful and flexible plugin for displaying RSS feeds on your website in a beautiful and interactive timeline format. This plugin is fully responsive and allows you to display content from multiple RSS feeds in a single timeline, making it an ideal solution for news websites, blogs, and other content-based websites.
With Responsive RSS Timeline, you can customize the look and feel of your timeline to match your website's design and branding. You have complete control over the layout, color scheme, font, and more. Plus, you can choose from multiple timeline styles, each with its own unique animations and effects, to create a timeline that stands out and keeps your audience engaged.
Here are just a few of the features that make Responsive RSS Timeline a must-have plugin for any website:
1. Fully responsive design that works on all devices and screen sizes
2. Ability to display content from multiple RSS feeds in a single timeline
3. Multiple timeline styles to choose from, each with unique animations and effects
4. Customizable layout, color scheme, font, and more
5. Automatic updates that keep your feed content fresh and up-to-date
6. Easy to install and use with no coding required
7. Compatible with WordPress and other popular website platforms
Overall, Responsive RSS Timeline is a versatile and feature-rich plugin that can take your website to the next level. Whether you're looking to display news articles, blog posts, or other content, this plugin makes it easy to create a beautiful and engaging timeline that will keep your visitors coming back for more.
[