FOR DEMO WHATSAPP US ON +2348061676089
SEND US A MESSAGE ON FACEBOOK FOR MORE INFO and DEMO
https://facebook.com/websaro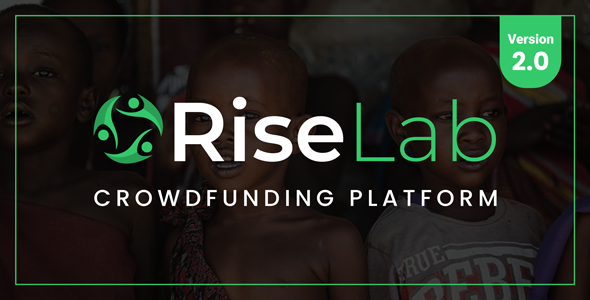 RiseLab is a powerful crowdfunding platform designed to help your fundraising goals succeed. With its user-friendly interface and robust features, RiseLab makes it easy to create and manage successful crowdfunding campaigns.
Some of the key features of RiseLab include:
1. Campaign Management: With RiseLab, you have complete control over how your campaign is set up, from goal-setting to rewards to funding types.
2. Payment Gateways: RiseLab supports multiple payment gateways, making it easy for your supporters to contribute using their preferred payment method.
3. Social Media Integration: RiseLab seamlessly integrates with social media platforms, allowing you to reach a wider audience and increase your campaign awareness.
4. Analytics and Reporting: Keep track of your campaign's progress with real-time data and analytics, so you can adjust your strategy as needed.
5. Email Marketing: RiseLab features built-in email marketing tools, streamlining your communication with donors and backers.
6. Multi-Language Support: Reach a global audience with RiseLab's multi-language capability, which allows you to translate your campaign into multiple languages.
7. Responsive Design: RiseLab is fully responsive, meaning it looks great on all devices, from desktops to smartphones.
8. Customizable Themes: Choose from a variety of customizable themes to make your campaign stand out and match your brand.
With all of these advanced features, RiseLab is the perfect crowdfunding platform to help you achieve your goals. So don't wait any longer, try RiseLab today and start your successful campaign!
[