FOR DEMO WHATSAPP US ON +2348061676089
SEND US A MESSAGE ON FACEBOOK FOR MORE INFO and DEMO
https://facebook.com/websaro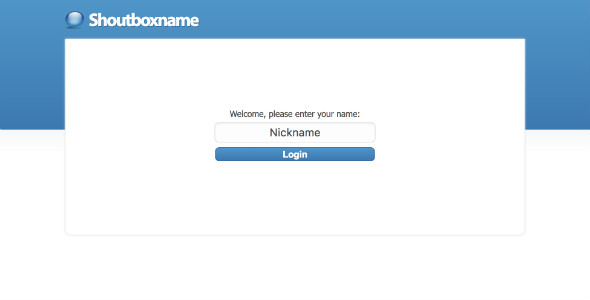 Shoutbox is the ultimate chat solution for any website. Our advanced chat system ensures that users can easily communicate with each other, increasing user engagement and interaction on your site.
Features:
– Easy Installation: The installation process is simple and straightforward, allowing you to get the chat system up and running in no time.
– User Management: Users can easily register and manage their accounts, including their profile picture and bio.
– Emojis and Stickers: Our chat system includes a range of emojis and stickers to make chatting fun and expressive.
– Private Messaging: Users can send private messages to each other, ensuring that sensitive information is protected.
– Multiple Channels: Create multiple chat channels for different topics or groups of people.
– Real-Time Updates: Our chat system is updated in real-time, ensuring that users can see new messages as they come in.
– Customizable Design: Customize the chat system to match your website's branding.
– Moderation Tools: Admins can manage and delete messages, ban users, and moderate chat channels.
– Mobile Responsive: The chat system is fully responsive and looks great on mobile devices.
– Multilingual: The chat system is available in multiple languages, allowing you to reach a wider audience.
Shoutbox is perfect for any website that wants to increase user engagement and encourage interaction between users. Install Shoutbox today and start chatting!
[