FOR DEMO WHATSAPP US ON +2348061676089
SEND US A MESSAGE ON FACEBOOK FOR MORE INFO and DEMO
https://facebook.com/websaro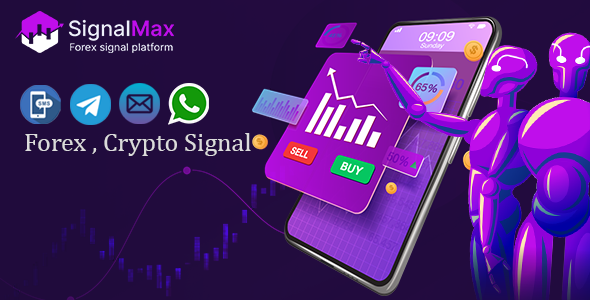 SignalMax is a premium subscription-based platform that offers Forex and Crypto signal notifications to traders worldwide. The platform is designed to help traders make profitable trades by providing reliable and accurate real-time signals for different trading instruments.
SignalMax delivers high-quality signals, backed by thorough technical analysis, to help traders stay ahead of market trends and increase their chances of success. Whether you're a novice trader or an experienced pro, our platform has everything you need to take your trading to the next level.
Features:
1. Comprehensive Signal Coverage: SignalMax provides signals for a wide range of trading instruments, including Forex, Crypto, Indices, Metals, and more. You'll have access to signals for all major currency pairs, as well as popular cryptocurrencies like Bitcoin, Ethereum, and Litecoin.
2. Real-Time Signal Updates: Our platform delivers signals in real-time, giving traders the opportunity to take advantage of market opportunities as they happen.
3. Advanced Signal Analysis: Our team of experts conducts thorough technical analysis to ensure that only the most reliable signals are sent to our users.
4. User-Friendly Dashboard: The SignalMax dashboard is user-friendly and easy to navigate. All signals are conveniently displayed in one place, making it easy for traders to track their trades.
5. Customizable Alert Settings: Users can customize their alert settings based on their trading preferences. They can choose to receive alerts via email, SMS, or push notifications.
6. Reliable Customer Support: Our dedicated customer support team is always on hand to answer any questions and provide assistance to our users.
SignalMax is the ultimate tool for any trader looking to make profitable trades. Subscribe today and start receiving high-quality signals that can help you achieve your trading goals.
[