FOR DEMO WHATSAPP US ON +2348061676089
SEND US A MESSAGE ON FACEBOOK FOR MORE INFO and DEMO
https://facebook.com/websaro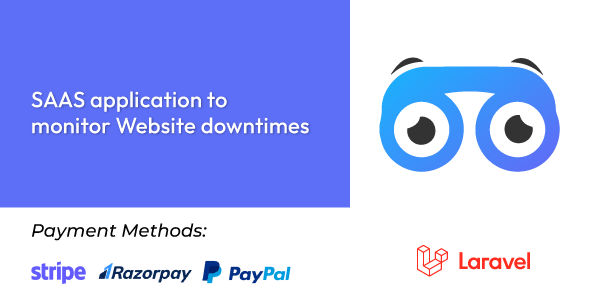 Site Down Detector is a powerful SaaS application designed to monitor your websites and notify you when they are down. With this application, you can keep track of your website's uptime and downtime, and respond quickly to any issues that arise. Whether you are a website owner, developer, or administrator, Site Down Detector is an essential tool for ensuring the stability and availability of your online presence.
Key Features:
1. Comprehensive website monitoring: Site Down Detector monitors your website from multiple locations around the world, providing comprehensive coverage and accurate data about your website's uptime and downtime.
2. Real-time alerts: You'll receive notifications in real-time via email, SMS, or Slack when your website goes down, ensuring that you can take immediate action to resolve any issues.
3. Easy-to-use dashboard: With an intuitive and user-friendly dashboard, you can easily view your website's performance metrics, track its uptime history, and configure your monitoring settings.
4. Customizable notifications: You can customize your notifications to suit your needs, including setting up escalation paths and using advanced filters to ensure that you only receive important alerts.
5. Detailed reports: Site Down Detector provides detailed reports on your website's uptime and downtime, allowing you to identify patterns, track trends, and analyze data to improve your website's performance.
6. Multi-user support: You can add multiple users and assign them different roles and permissions, giving your team access to the information they need to keep your website up and running.
7. Integration with other tools: Site Down Detector integrates with a wide range of third-party tools, including Slack, Zapier, and more, allowing you to streamline your monitoring workflow and automate your processes.
Overall, Site Down Detector is a reliable and high-performing website monitoring system that can help you keep your website up and running smoothly. Whether you are running a small blog or an enterprise-level e-commerce website, Site Down Detector is an essential tool for ensuring the stability and availability of your online presence.
[