FOR DEMO WHATSAPP US ON +2348061676089
SEND US A MESSAGE ON FACEBOOK FOR MORE INFO and DEMO
https://facebook.com/websaro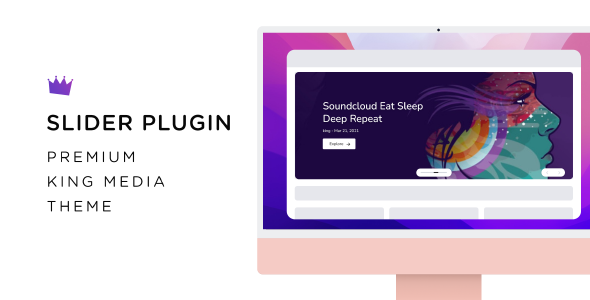 Slider – Plugin for KingMedia is a powerful and user-friendly tool that allows you to add eye-catching image sliders to your KingMedia-based website. This premium plugin is designed to enhance the visual appeal of your content, capture user attention, and increase engagement on your website.
Slider – Plugin for KingMedia is packed with advanced features and customization options that help you create stunning slideshows with ease. Here are some of the key features of this plugin:
1. Fully Responsive Design
Slider – Plugin for KingMedia is fully responsive, ensuring that your image sliders look great on all devices – desktops, tablets, and smartphones.
2. Easy-to-Use Interface
The intuitive interface of this plugin allows you to create and customize your image sliders easily and quickly. You don't need to have any coding skills to use this plugin.
3. Multiple Slider Styles
Slider – Plugin for KingMedia offers several types of sliders to choose from, including full-width sliders, boxed sliders, and carousel sliders.
4. Image and Video Support
With this plugin, you can add both images and videos to your sliders, making them more dynamic and engaging.
5. Customizable Navigation and Pagination
Slider – Plugin for KingMedia lets you customize the navigation and pagination of your sliders, allowing you to create a unique user experience.
6. Flexible Animation Options
This plugin offers various animation options for your sliders, giving you the flexibility to choose the perfect animation style for your content.
7. SEO Friendly
Slider – Plugin for KingMedia is optimized for SEO, ensuring that your sliders are search engine friendly and contribute to your website's overall ranking.
8. Multilingual Support
This plugin supports multiple languages, allowing you to create sliders in different languages and cater to a global audience.
Overall, Slider – Plugin for KingMedia is an essential tool for any website owner looking to enhance the visual appeal of their website and improve user engagement. Try it out today and watch your audience grow!
[