FOR DEMO WHATSAPP US ON +2348061676089
SEND US A MESSAGE ON FACEBOOK FOR MORE INFO and DEMO
https://facebook.com/websaro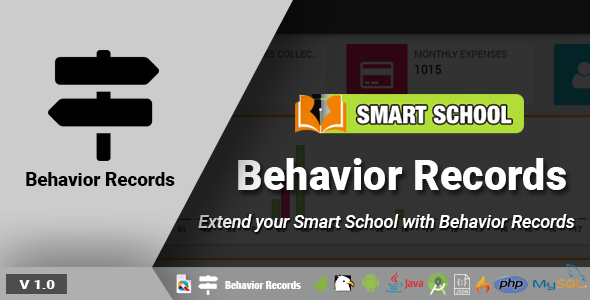 Smart School Behaviour Records is a powerful software solution designed for tracking and monitoring students' behaviour in educational institutions. With its intuitive interface and easy-to-use tools, it enables teachers and administrators to streamline their workflow and keep track of their students' behaviour patterns without any hassle. Here are some features that make Smart School Behaviour Records a must-have tool for any modern institution:
1. Comprehensive behaviour tracking – The software allows you to track and record all aspects of student behaviour, including positive and negative behaviours, attendance, lateness, and much more.
2. Customizable reporting – The software generates detailed reports on student behaviour, allowing teachers to identify patterns and trends over time. The reports can be customised and exported to different formats such as PDF, Excel or XML.
3. Automated notifications – The software sends automatic notifications to teachers and parents when a student's behaviour crosses a certain threshold, enabling them to address potential issues in a timely manner.
4. User-friendly interface – The software features an intuitive interface that is easy to navigate, with clear and concise menus, making it easy to use even for novice users.
5. Strong security – Smart School Behaviour Records provides a multi-layered security system, ensuring that sensitive student data is always protected from unauthorised access or theft.
6. Easy integration – The software can be easily integrated into any existing school management system, simplifying the process of behaviour tracking for teachers.
Smart School Behaviour Records is an invaluable tool for any educational institution, helping teachers, and administrators to improve student behaviour, maintain student discipline, and promote overall academic excellence. Download and start using Smart School Behaviour Records today and see the positive impact it can make on your school.
[