FOR DEMO WHATSAPP US ON +2348061676089
SEND US A MESSAGE ON FACEBOOK FOR MORE INFO and DEMO
https://facebook.com/websaro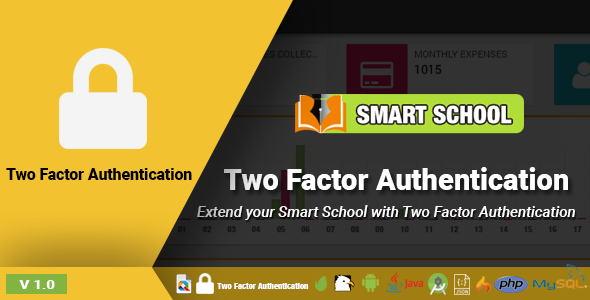 Introducing Smart School Two Factor Authentication, the ultimate solution for securing your educational institution's data and information. With this powerful system, you can add an extra layer of security to your school's login process, ensuring that only authorized individuals gain access to sensitive documents and materials.
Smart School Two Factor Authentication is easy to install and easy to use, making it the perfect choice for busy educators who want to enhance their security protocols without having to spend hours configuring complex settings. Here are some of the features that make this system so powerful:
– Two Factor Authentication: This system offers a highly secure two-factor authentication process that requires users to enter both a password and a unique verification code sent to their mobile device.
– Customizable User Interface: Configuring the system is easy and straightforward, and the UI is highly customizable so that administrators can set up an interface that is tailored to their specific needs.
– Multi-Language Support: Smart School Two Factor Authentication supports a wide range of languages, making it an ideal choice for multicultural institutions and diverse student bodies.
– Compatibility: The system is compatible with all major web browsers, including Chrome, Firefox, Safari, and Edge, and can be easily integrated with your existing school management software suite.
With Smart School Two Factor Authentication, you'll be able to protect your school's sensitive data using cutting-edge security protocols that are trusted by the world's leading educational institutions. So why wait? Download this incredible system today and start securing your school's future!
[