FOR DEMO WHATSAPP US ON +2348061676089
SEND US A MESSAGE ON FACEBOOK FOR MORE INFO and DEMO
https://facebook.com/websaro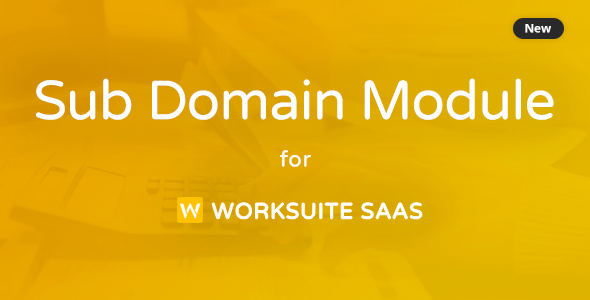 Subdomain Module is an essential add-on for Worksuite SAAS, which enables the creation of subdomains for different users in the Worksuite SAAS platform. This advanced module offers a flexible and efficient solution for managing subdomains, serving the needs of businesses, organizations, and individuals who are looking for a customizable and high-performance platform.
With this module, users can create unlimited subdomains for each of their teams, departments, or projects with just a few clicks. The Subdomain Module automates the process of creating subdomains and offers a seamless user experience for managing their subdomains in their Worksuite SAAS account.
Features of this module include:
1. Easy integration: The Subdomain Module is easily integrated into existing Worksuite SAAS accounts with a simple installation process.
2. Unlimited Subdomains: Users can create an unlimited number of subdomains for each of their teams, departments, or projects.
3. Customizable subdomain URL: Users can easily customize their subdomain URL with their own domain name and branding to reflect their unique identity.
4. Simplified management: The module automates the process of creating subdomains, which eliminates the need for manual configuration and management.
5. Centralized user management: The Subdomain Module allows users to manage their subdomains from a centralized dashboard, which simplifies the administration process.
6. High-performance infrastructure: A proven infrastructure is provided for supporting the high-performance capacity of subdomains, ensuring reliable and efficient access to the platform.
In conclusion, the Subdomain Module is a valuable add-on for Worksuite SAAS, which offers users unparalleled flexibility and ease of use in creating and managing their subdomains. This module is suitable for businesses, organizations, and individuals that want to streamline their workflow and increase their productivity. Get the Subdomain Module for Worksuite SAAS today and take your online business to the next level!
[