FOR DEMO WHATSAPP US ON +2348061676089
SEND US A MESSAGE ON FACEBOOK FOR MORE INFO and DEMO
https://facebook.com/websaro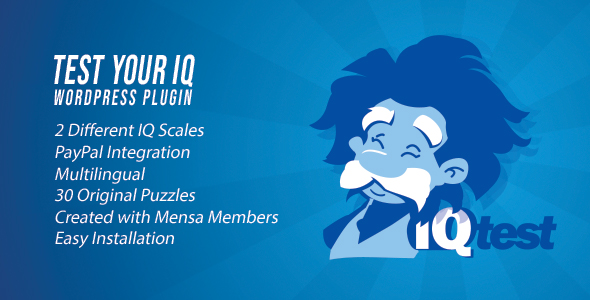 Test Your IQ is a comprehensive and interactive application that allows users to assess their intelligence quotient levels and boost their cognitive abilities. It offers a multitude of features that make it a must-have tool for anyone who wants to test their intelligence or enhance their cognitive skills.
Some of the key features of this application are:
1. User-friendly Interface – The application has a user-friendly interface that makes it easy for users to navigate and operate.
2. Multiple Tests – Test Your IQ offers a variety of tests that users can take, including multiple choice, math, memory, and reasoning tests.
3. Detailed Results – Users can receive detailed results and analysis of their test scores, providing them with insight into their cognitive strengths and weaknesses.
4. Customized Tests – The application allows users to create custom tests based on their interests and preferences.
5. Performance Tracking – Test Your IQ tracks users' performance over time and provides them with customized recommendations to improve their cognitive abilities.
6. Leaderboard – Users can view their scores and compare their results with other users on the leaderboard.
7. Multi-language Support- The app supports multiple languages, making it easy for users from different parts of the world to use it.
Test Your IQ is a powerful tool that can help users unlock their cognitive potential and achieve their goals. It is suitable for people of all ages and backgrounds who want to test their intelligence and challenge their cognitive abilities. Get your hands on Test Your IQ today and discover your full cognitive potential!
[