FOR DEMO WHATSAPP US ON +2348061676089
SEND US A MESSAGE ON FACEBOOK FOR MORE INFO and DEMO
https://facebook.com/websaro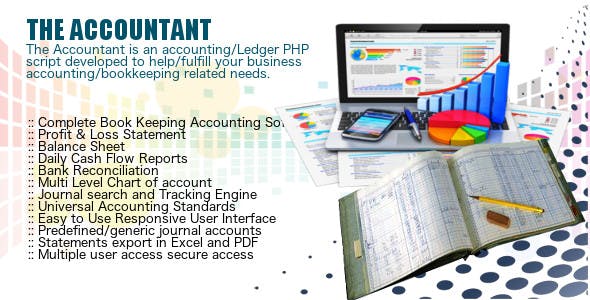 The Accountant – General Ledger is a powerful accounting software that simplifies bookkeeping tasks for businesses of all sizes. With this software, you can easily manage your business finances and keep track of your income, expenses, and taxes. The software is easy to use and comes with a range of features that help you streamline your business operations.
Here are some of the key features of The Accountant – General Ledger:
1. Multi-level chart of accounts – Easily create and manage accounts for your business transactions.
2. Invoicing and billing – Generate invoices and receive payments directly from the software.
3. Bank reconciliation – Automatically reconcile bank transactions with the software.
4. Detailed financial reporting – Get real-time financial reports to help you make informed business decisions.
5. Tax management – Track and manage your business taxes with ease.
6. User-friendly interface – The software is easy to use and requires no technical expertise.
7. Customizable settings – Set up the software to match your business needs.
Whether you are a small business owner or an accountant, The Accountant – General Ledger is the perfect solution for managing your business finances. Try it out today and experience the benefits of easy bookkeeping!
[