FOR DEMO WHATSAPP US ON +2348061676089
SEND US A MESSAGE ON FACEBOOK FOR MORE INFO and DEMO
https://facebook.com/websaro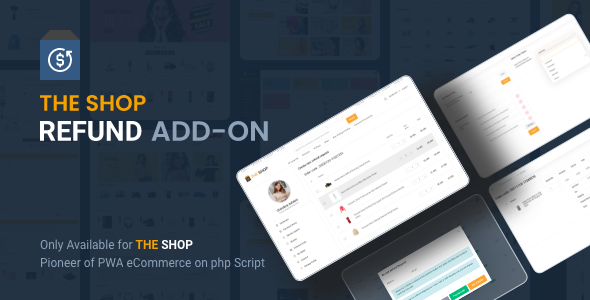 The Shop Refund Add-on is a powerful tool for any online shop owner who wants to streamline their refund process. This plugin makes it easy for customers to request and receive refunds, while at the same time giving shop owners complete control over the process.
This add-on includes a range of features designed to make refund management as smooth and efficient as possible. Here are just a few of the features you can expect to find:
1. Automatic refund requests: Customers can easily request refunds through a dedicated page on your website.
2. Refund processing: Shop owners can easily process refunds from their dashboard, including partial refunds if needed.
3. Refund status updates: Customers can be notified of the status of their refunds as they progress through the process.
4. Simple communication: Shop owners and customers can communicate directly about refunds through a simple and easy-to-use messaging system.
5. Comprehensive refund history: Shop owners can review all refund requests and actions in a single location.
6. Easy setup: The Shop Refund Add-on is designed to be easy to install and set up, with no technical knowledge required.
Overall, The Shop Refund Add-on is an essential tool for any online shop owner who wants to provide great customer service while also streamlining their refund process.
[