FOR DEMO WHATSAPP US ON +2348061676089
SEND US A MESSAGE ON FACEBOOK FOR MORE INFO and DEMO
https://facebook.com/websaro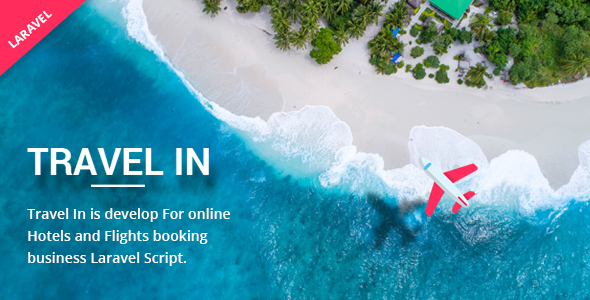 Travelin is a comprehensive Laravel-based script for booking hotels and air tickets. This script offers many features that enable you to create a platform for travelers to find, compare and book hotels and flights of their choice. Whether you are a travel agency, hotel owner or an individual travel enthusiast, Travelin is the perfect solution for your booking needs.
Features:
1. User-friendly interface: With a clean and responsive interface, users can easily navigate through the site and book their preferred hotels and flights without any hassle.
2. Hotel Booking: Travelers can search for hotels based on their preferred location, star rating, amenities, and price. The script enables them to view hotel images and descriptions before making a reservation.
3. Air Ticket Booking: Travelin also enables travelers to search and book their preferred flights by providing a range of filters such as date, time, airlines, and price.
4. Multiple Payment Methods: This script offers a variety of payment methods including PayPal, Stripe, and offline payment.
5. Multi-language Support: Travelin is built with multilingual support, enabling you to cater to users from different regions by providing support for their native languages.
6. Multi-currency Support: With multi-currency support, travelers can book their hotels and flights in their preferred currencies.
7. User Dashboard: Travelin also provides users with a dashboard where they can manage their bookings and view their transaction history.
8. Admin Dashboard: The admin dashboard is fully equipped with features to manage the site, including user management, hotel and flight management, and payment management.
9. Social Authentication: Integration with social media platforms such as Facebook allows users to log in to the site with their social media login details.
Conclusion:
Travelin is a feature-packed booking script that could help you create an online platform for travelers to search, compare and book hotels and flights swiftly. With its multi-language and multi-currency support, it caters to a broad range of users globally. Travelin could be the perfect solution for anyone looking to make their mark in the travel industry.
[