FOR DEMO WHATSAPP US ON +2348061676089
SEND US A MESSAGE ON FACEBOOK FOR MORE INFO and DEMO
https://facebook.com/websaro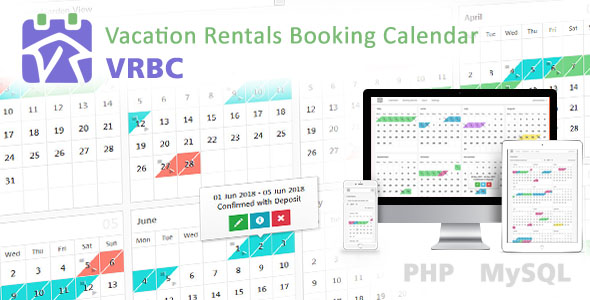 Looking for an easy way to manage and book your vacation rental properties? Look no further than Vacation Rentals Booking Calendar from CodeCanyon!
Our powerful booking calendar software is designed with vacation rental owners and managers in mind. It offers a comprehensive suite of features specifically tailored to help you streamline your reservation processes, manage your bookings, and maximize your rental income.
With Vacation Rentals Booking Calendar, you'll get access to a wide range of features that will help you get your rental business up and running in no time, including:
– Custom Pricing: Create custom pricing rules that reflect your specific rental business needs and ensure that you get the most out of your reservations.
– Availability Management: Keep track of your rental properties' availability with the built-in availability management features, which make it easy to monitor when your units are booked and when they're vacant.
– Online Reservations: Allow your guests to book your rental properties online with the convenient booking engine built into the software. You'll be able to capture and process deposits and balance payments automatically.
– Payment Gateway Integration: Integration with Stripe and PayPal makes it easy to collect payments and manage refunds for your rental properties.
– Interactive Calendar: The interactive calendar allows you to see your properties' availability at a glance, so you can quickly and easily manage reservations and keep track of your rental income.
– Multi-Language Support: Vacation Rentals Booking Calendar is built with multi-language support, allowing you to cater to the needs of guests who speak different languages.
– Automatic Email Notifications: Keep your guests up-to-date with automatic email notifications for booking confirmations, payment receipts, balance reminders, and more.
– Customizable Booking Form: Create a booking form that's tailored to your rental business needs using the customizable booking form features built into the software.
If you're looking for a powerful, intuitive solution for managing your vacation rental properties and bookings, Vacation Rentals Booking Calendar is the solution you need. Download it today and start taking your rental business to the next level!
[