FOR DEMO WHATSAPP US ON +2348061676089
SEND US A MESSAGE ON FACEBOOK FOR MORE INFO and DEMO
https://facebook.com/websaro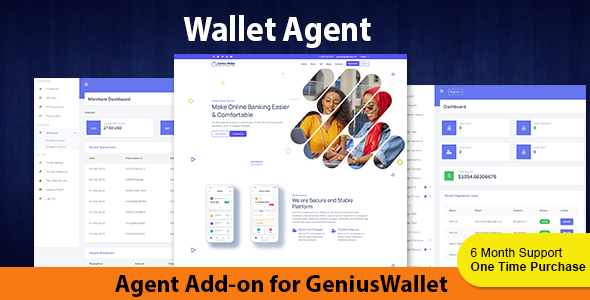 Wallet Agent is the perfect add-on for your Genius Wallet Agent, designed to enhance the user experience and streamline the payment process. This add-on offers a range of advanced features that make it easy and convenient for users to make payments, track transactions, and manage their finances.
Some of the key features of Wallet Agent include:
1. Multiple currency support: Wallet Agent supports multiple currencies, making it easy for users to transact in their preferred currency.
2. Transaction history: Users can track their transaction history and view all their payments and receipts in one place.
3. One-click payments: Wallet Agent offers one-click payments, making it easy for users to make purchases with just a few clicks.
4. Robust security: With advanced security features, including 2-factor authentication, password protection, and fraud detection, Wallet Agent ensures that user data and financial transactions remain secure.
5. Quick balance check: Users can quickly check their wallet balance, view their transaction history, and manage their account from a single dashboard.
6. Easy integration: Wallet Agent is easy to integrate into your Genius Wallet Agent, offering seamless integration and customization options.
7. Easy upgrade: Wallet Agent can be upgraded to support new features and functionalities as they become available.
With Wallet Agent, you can revolutionize the payment experience of your users and create a seamless payment ecosystem that is secure, scalable, and easy to use. So, get started today and supercharge your Genius Wallet Agent with the power of Wallet Agent!
[