FOR DEMO WHATSAPP US ON +2348061676089
SEND US A MESSAGE ON FACEBOOK FOR MORE INFO and DEMO
https://facebook.com/websaro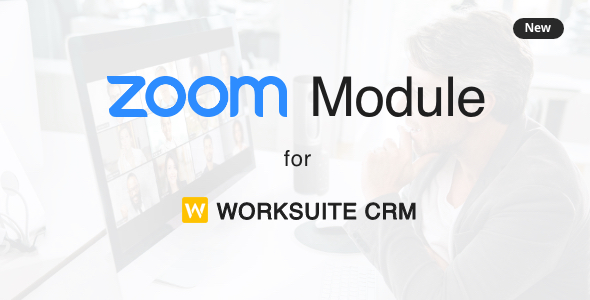 Introduction:
Zoom Meeting Module for Worksuite is a powerful and efficient add-on that integrates directly with Worksuite's project management and HR management system, providing remote teams with a dynamic solution for conducting virtual meetings, webinars, and online conferences.
Features:
1. Worksuite Integration: Seamlessly integrates with the Worksuite project management and HR management system, allowing you to schedule and manage Zoom meetings directly from Worksuite.
2. Easy Zoom Registration: Your remote team members can easily register and sign in to your Zoom meetings using their Worksuite credentials.
3. Advanced Scheduling Capabilities: Customize Zoom meetings, webinars, and conferences to your preferences with a range of scheduling options. Schedule meetings with specific start times, recurring schedule, and more.
4. Automated Invitation and Reminders: With email and SMS notifications, event reminders, and an automated invitation system, productivity and engagement can be increased with guaranteed attendance.
5. High-Quality Video Conferencing: The quality cameras and clear audio abilities of Zoom ensure that attendees can fully see and hear the presentation, even at a large-scale.
6. Screen Sharing: The screen sharing option allows your team to view your presentation, PDFs, slides, spreadsheets, and other relevant material, simultaneously improving team collaboration and efficiency.
7. Custom Settings: Choose from various settings to customize your meeting according to your particular needs. For example, lock the meeting after it has begun to prevent interruptions or enable waiting rooms that allow you to scheduled individual breaks.
8. Report Generation: Generate automated reports for all Zoom virtual meeting sessions, webinars or conferences to identify participations, questions that were asked, and other key data insights.
Compatibility:
Worksuite 3.9.11 to 4.6
Final Thoughts:
Zoom Meeting Module for Worksuite represents the ideal solution for any business that wants to enjoy the benefits of remote work whilst maintaining team engagement and productivity. Perfect for businesses with an abundance of remote workers, Zoom Meeting is easy to use, customizable, and highly effective. Boost your company's performance and take your remote teams' collaboration to the next level with Zoom Meeting Module for Worksuite.
[